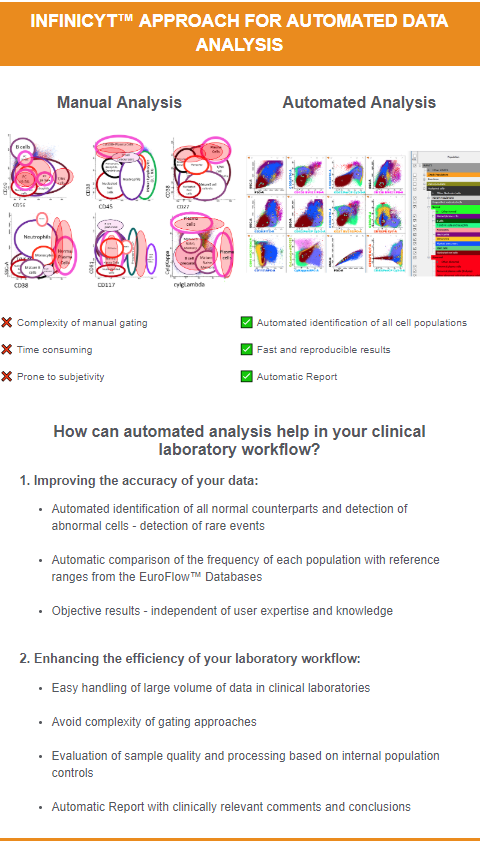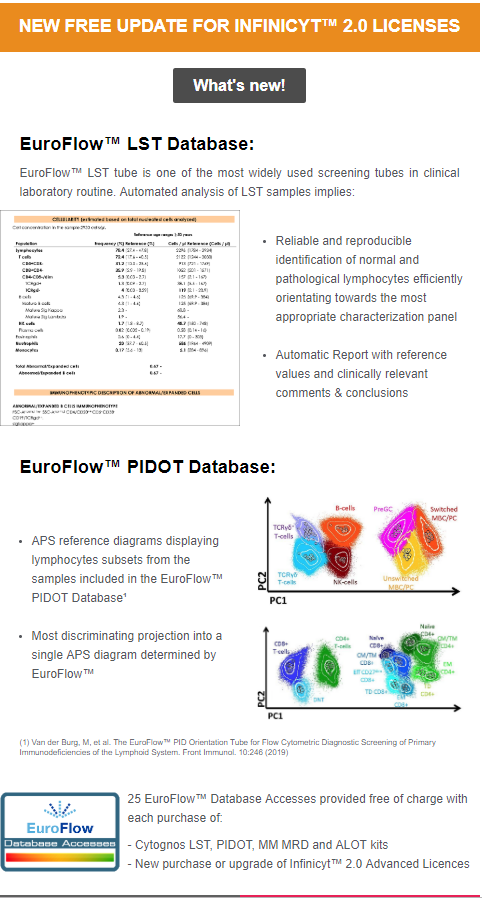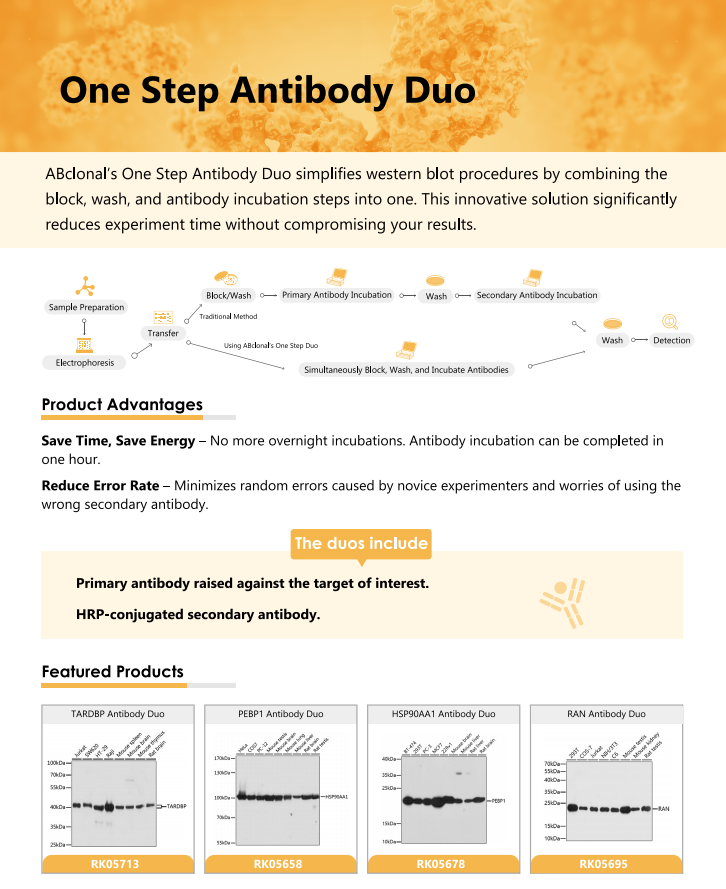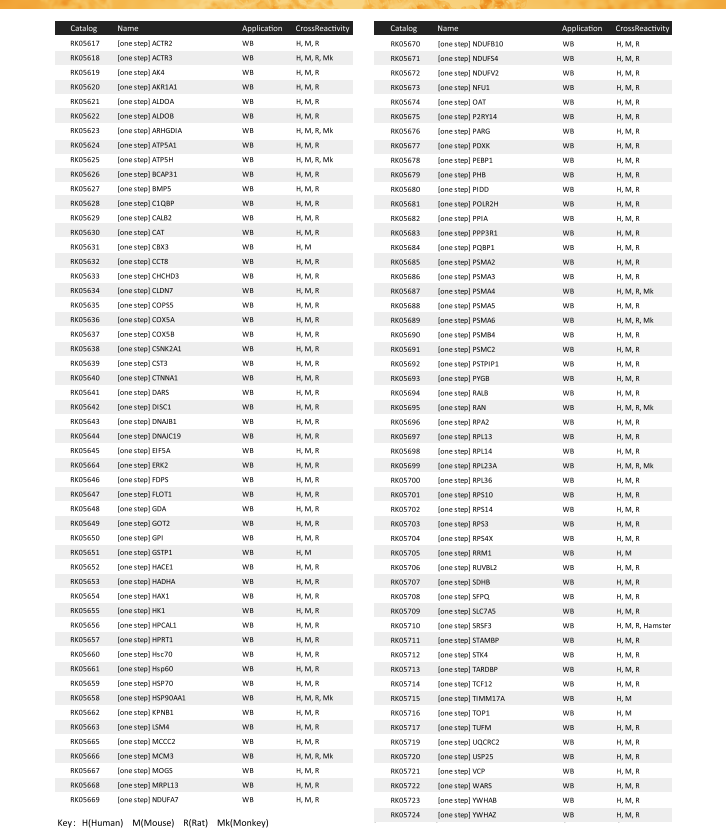 CIEPŁYCH I RADOSNYCH ŚWIĄT WIELKANOCNYCH
ORAZ
WSZELKIEJ POMYŚLNOŚCI
ŻYCZY
ZESPÓŁ BIOLIM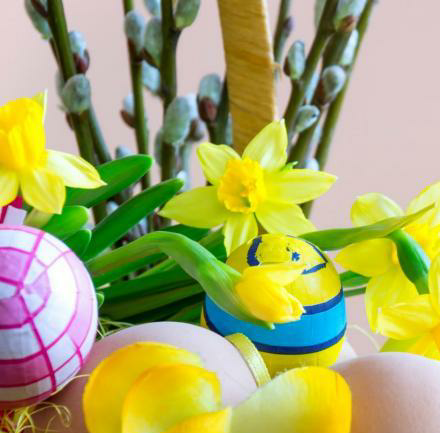 ---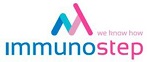 Flow cytometric immunobead assay for the detection of BCR–ABL fusion proteins in leukemia patients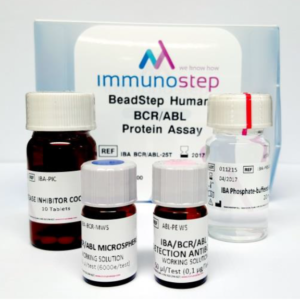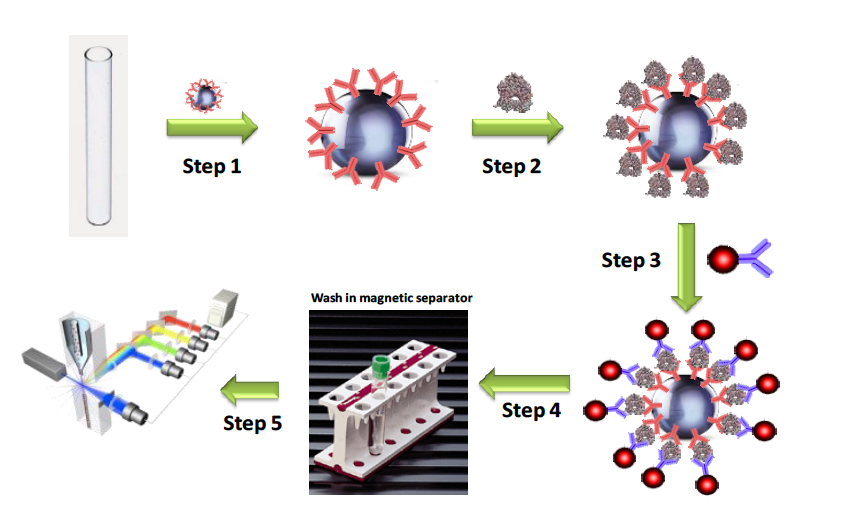 ---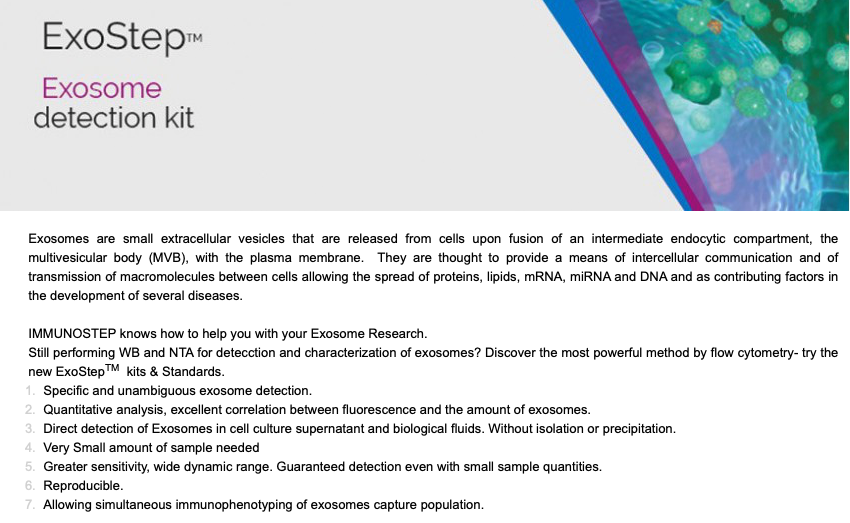 ---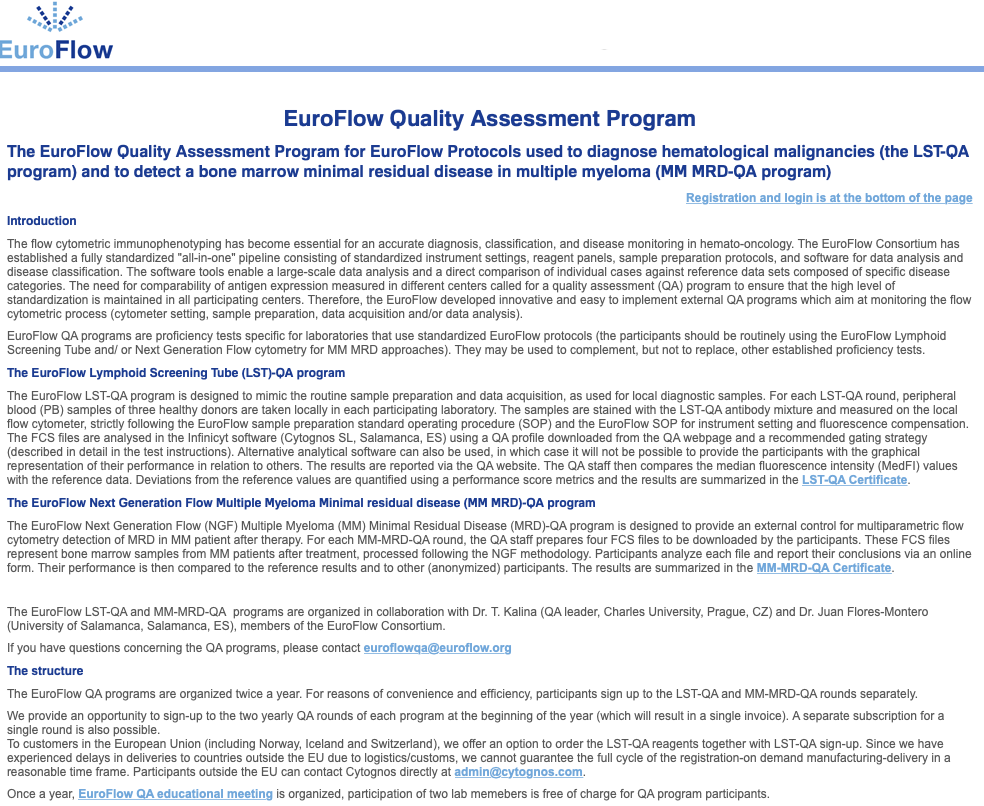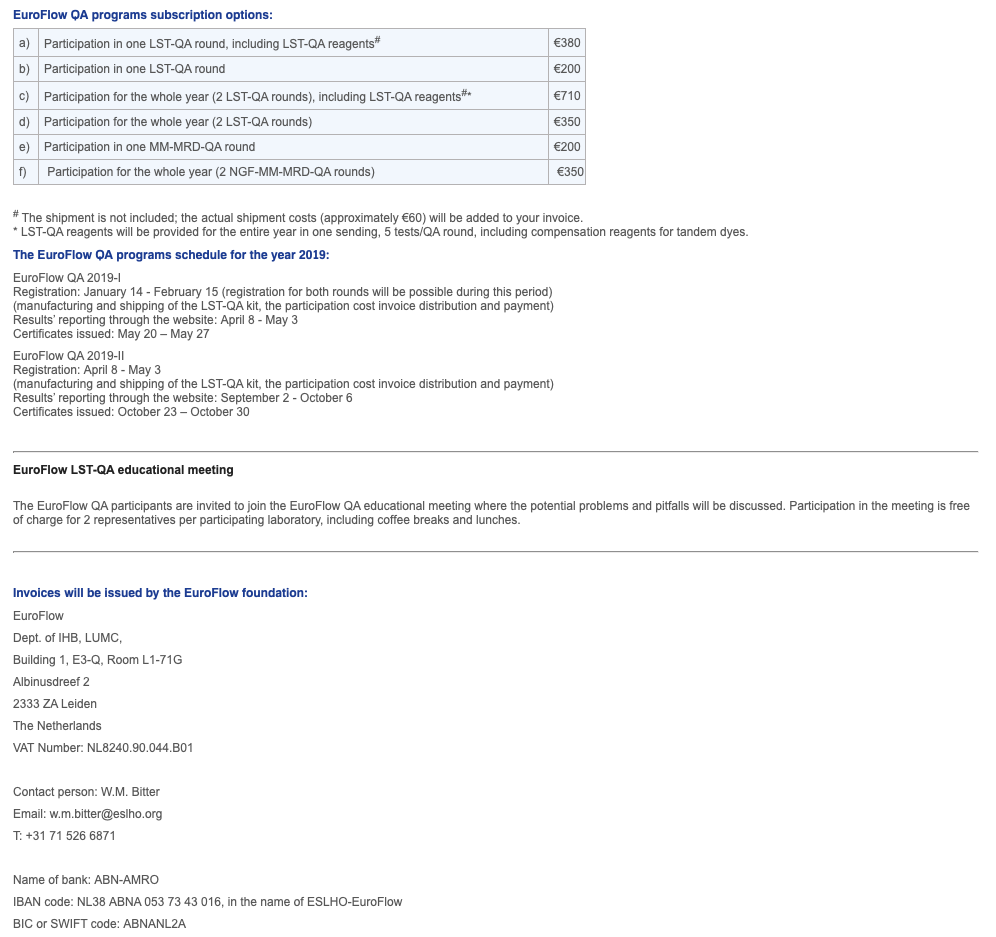 ---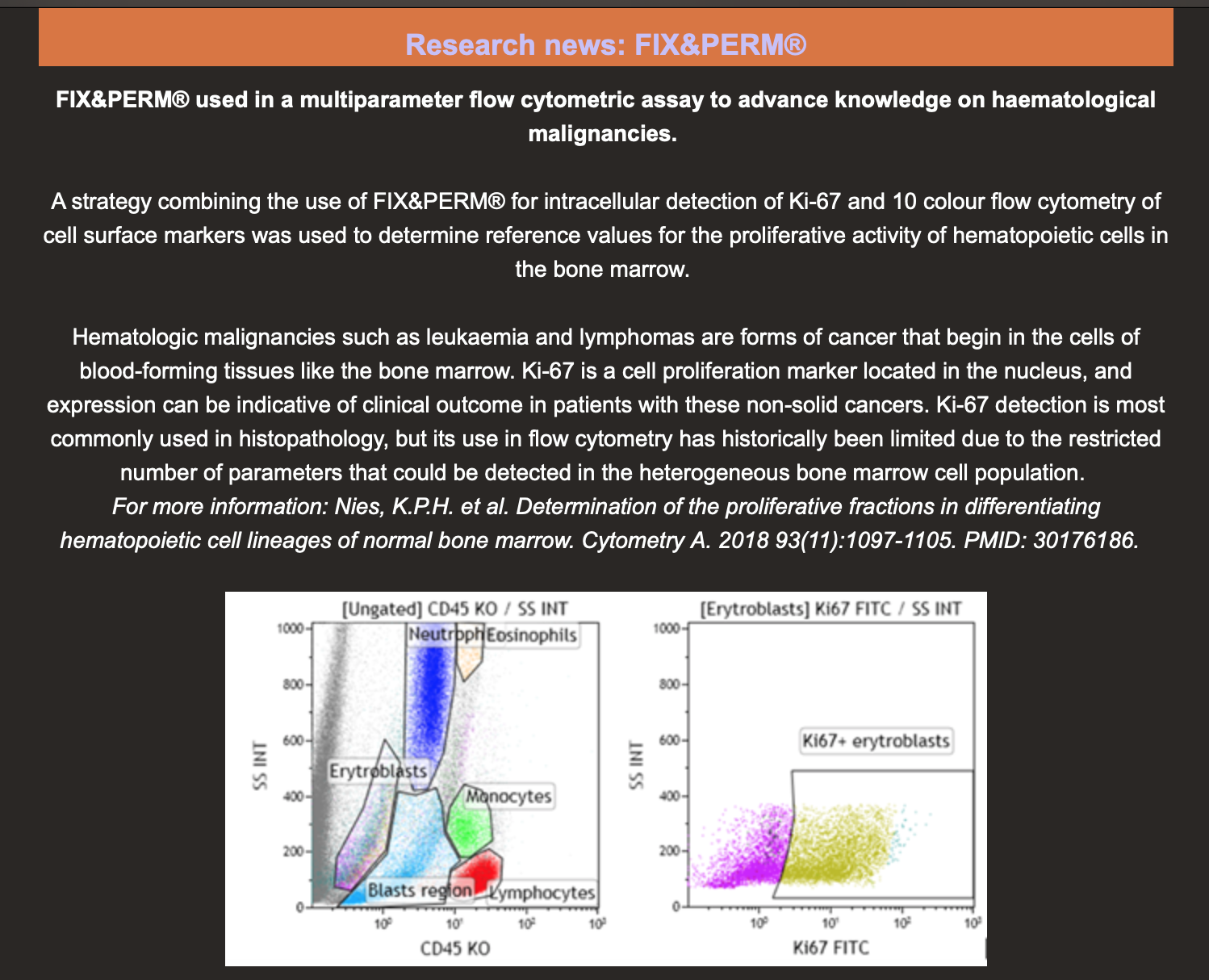 ---

---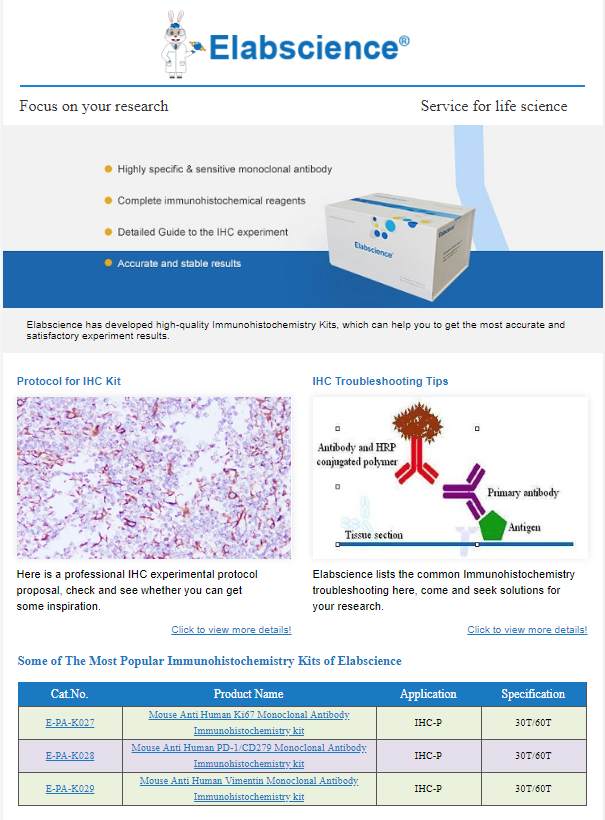 ---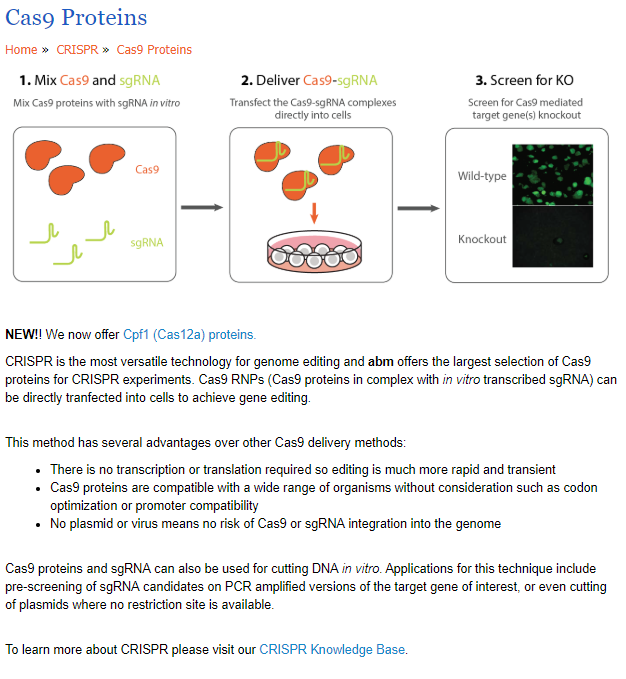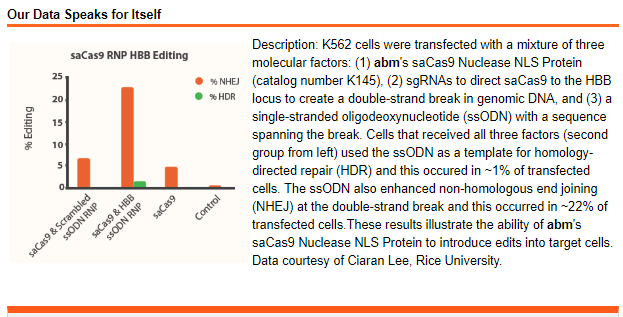 ---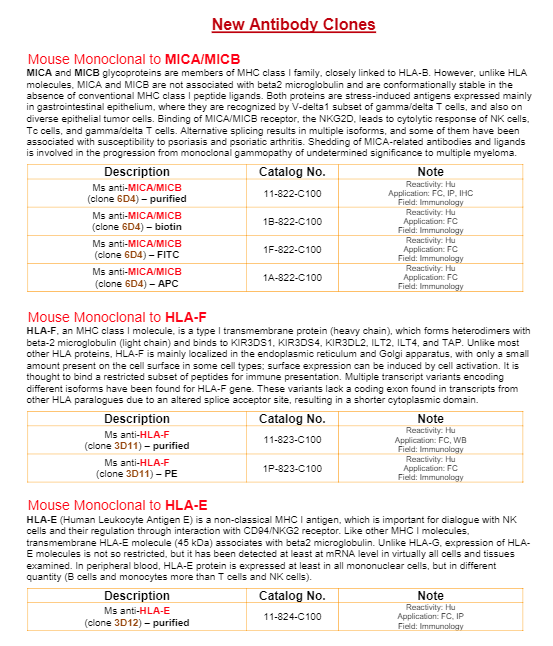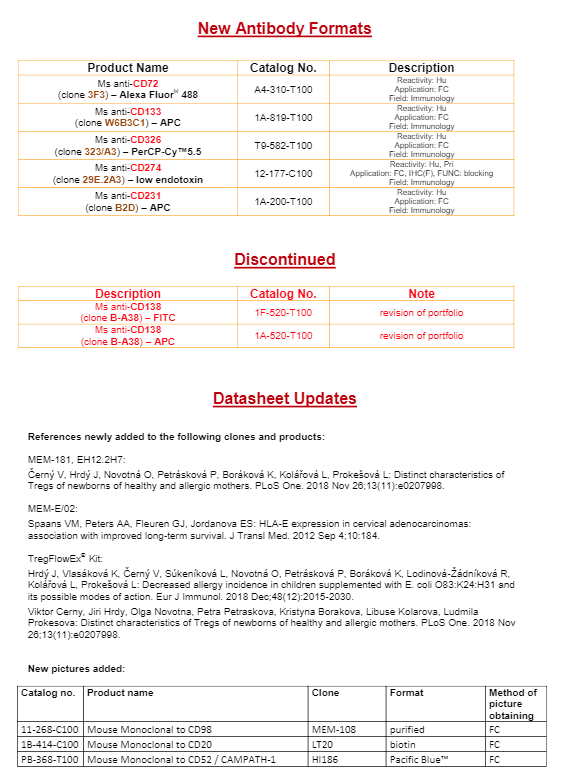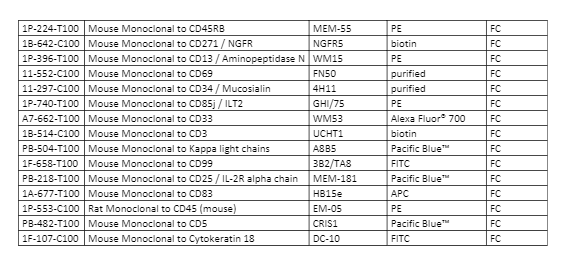 ---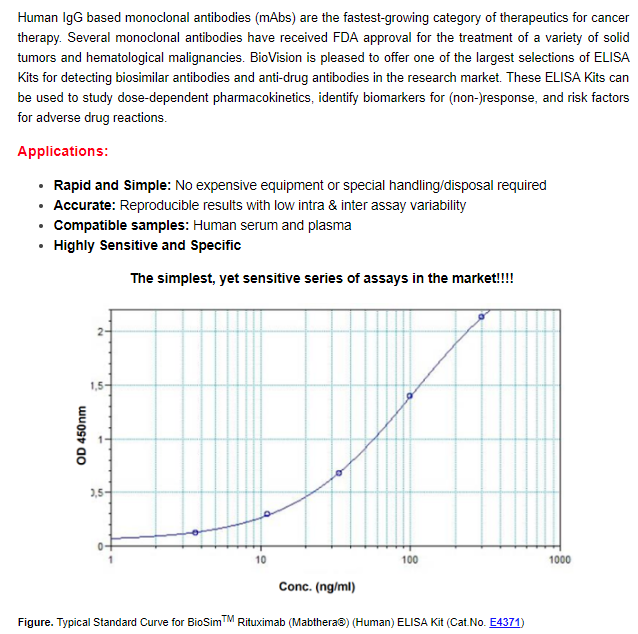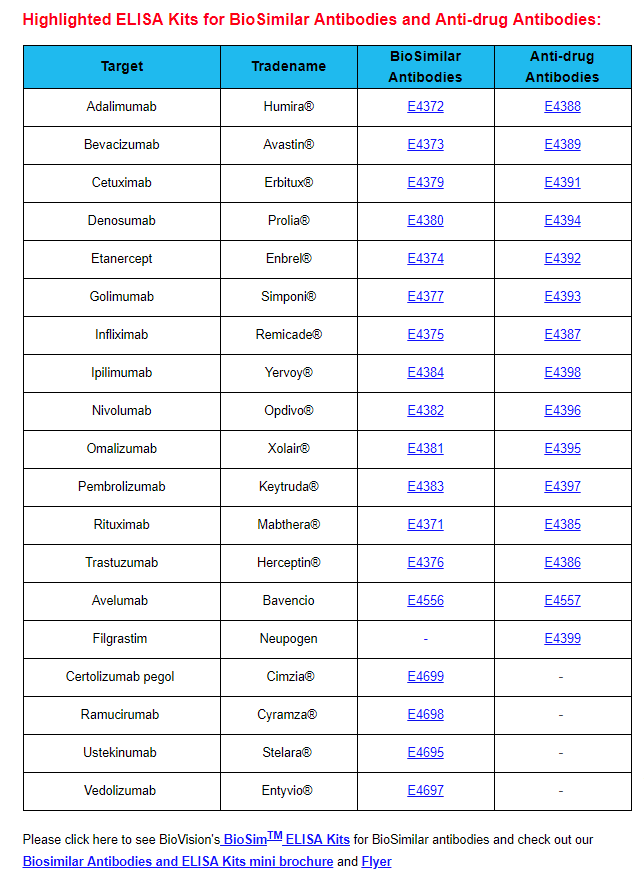 ---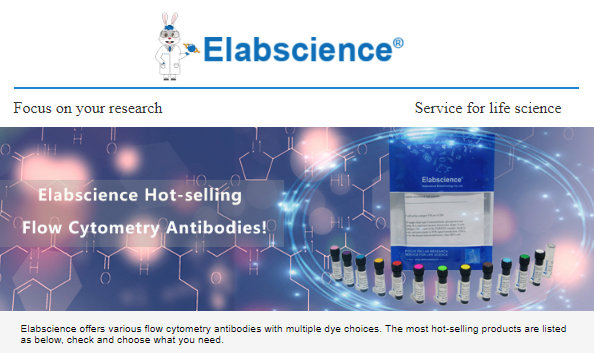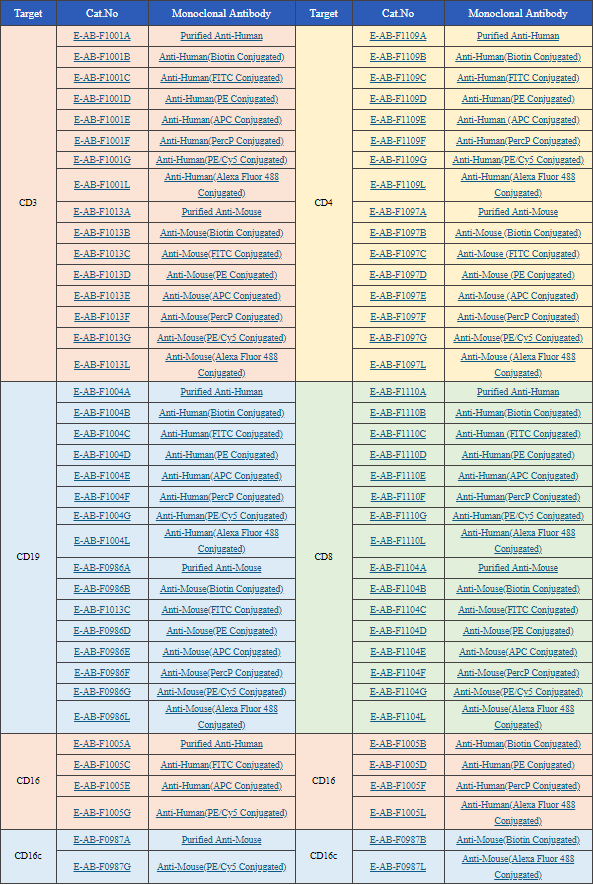 ---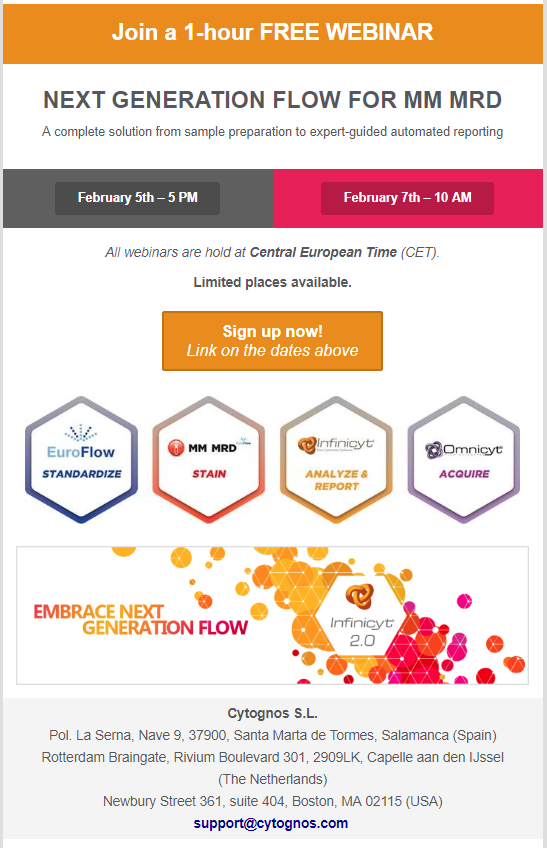 ---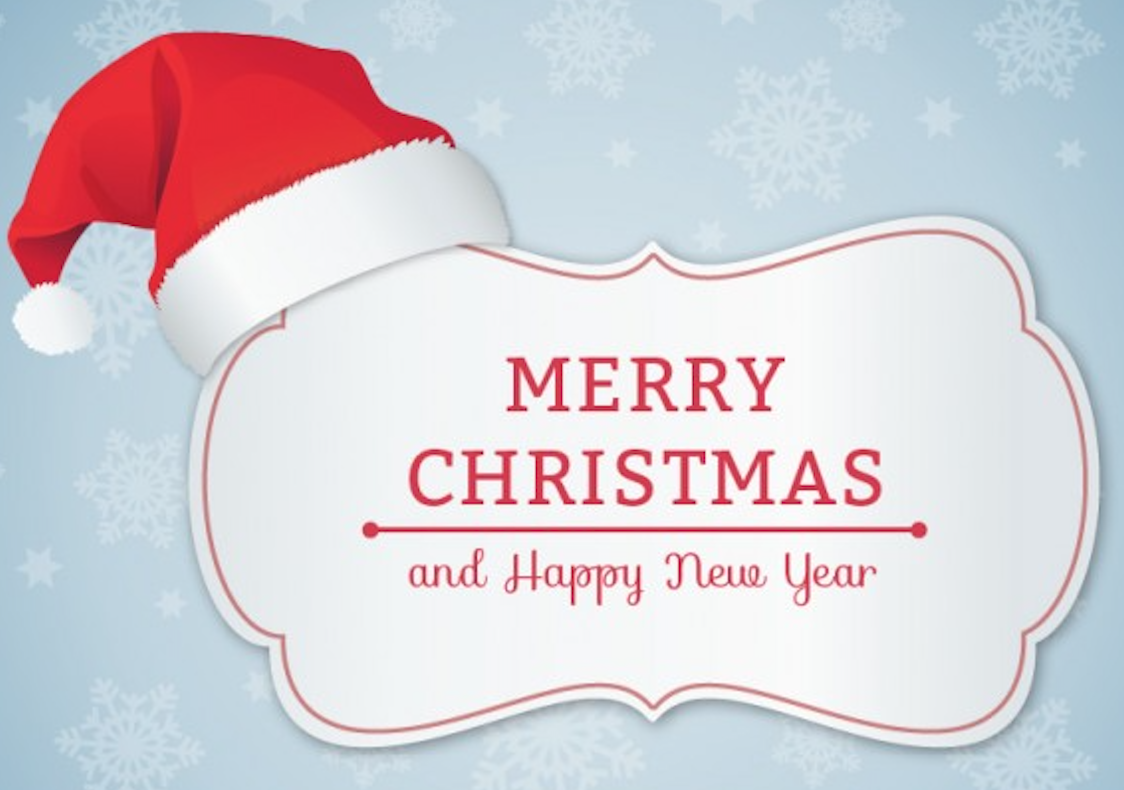 Najserdeczniejsze życzenia z okazji Świąt Bożego Narodzenia oraz samych sukcesów w Nowym Roku 2019
naszym Klientom oraz Kontrahentom składa
Zespół BIOLIM
---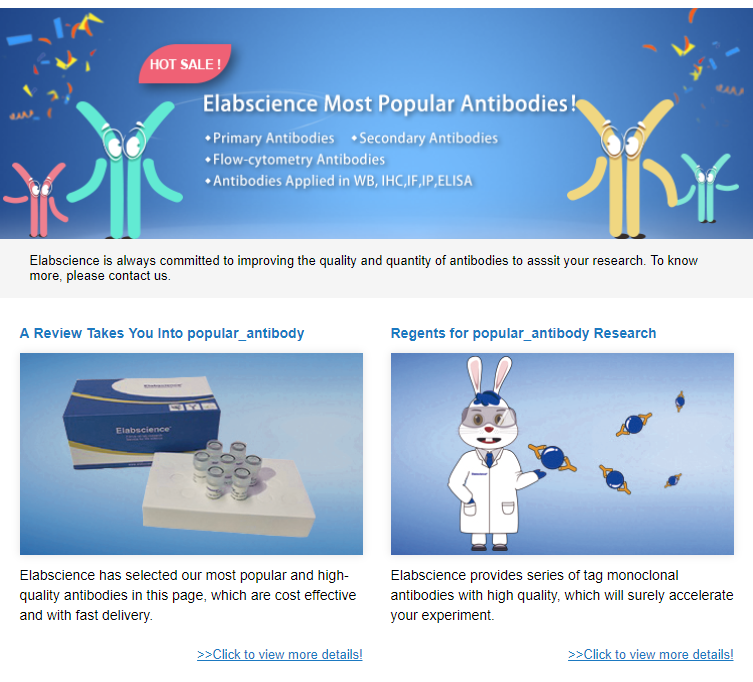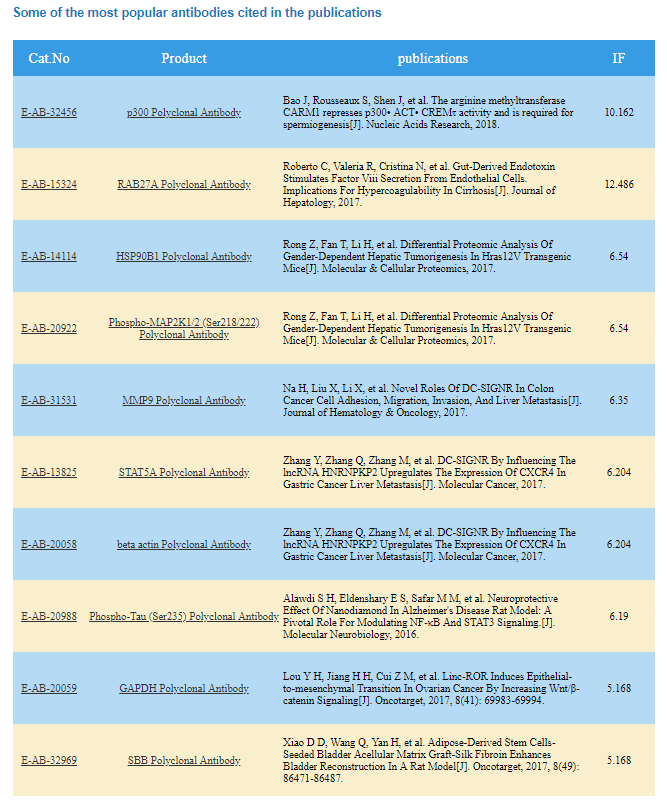 ---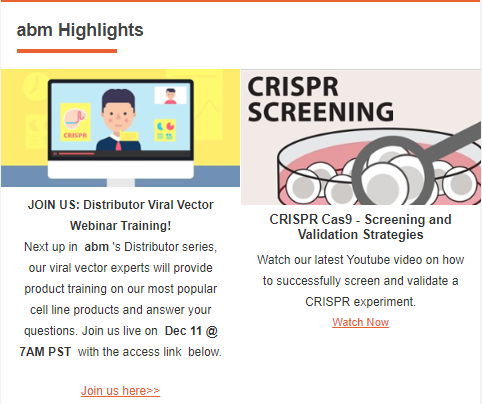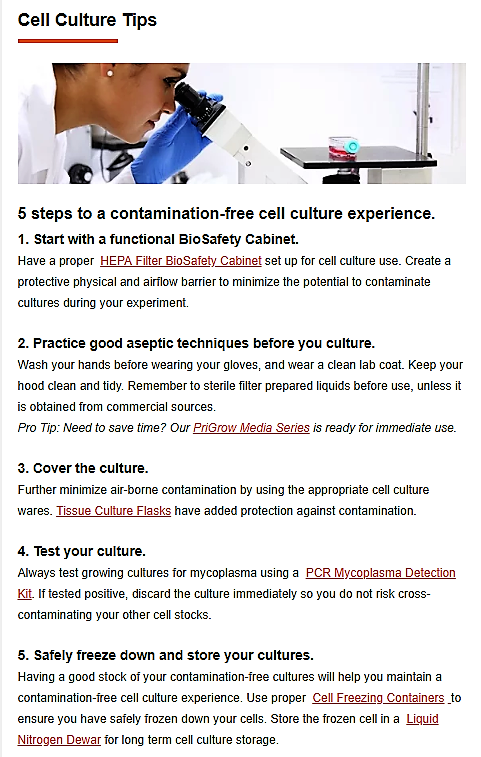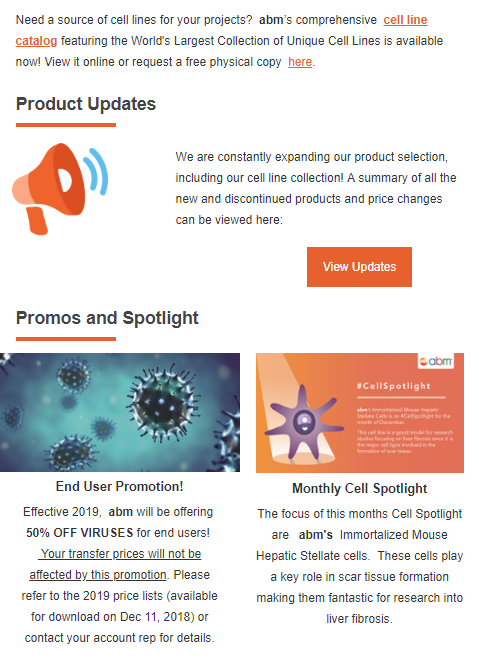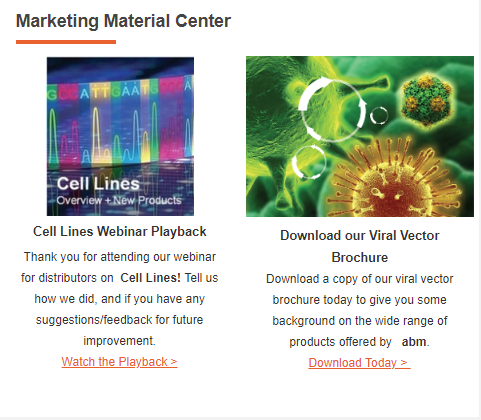 ---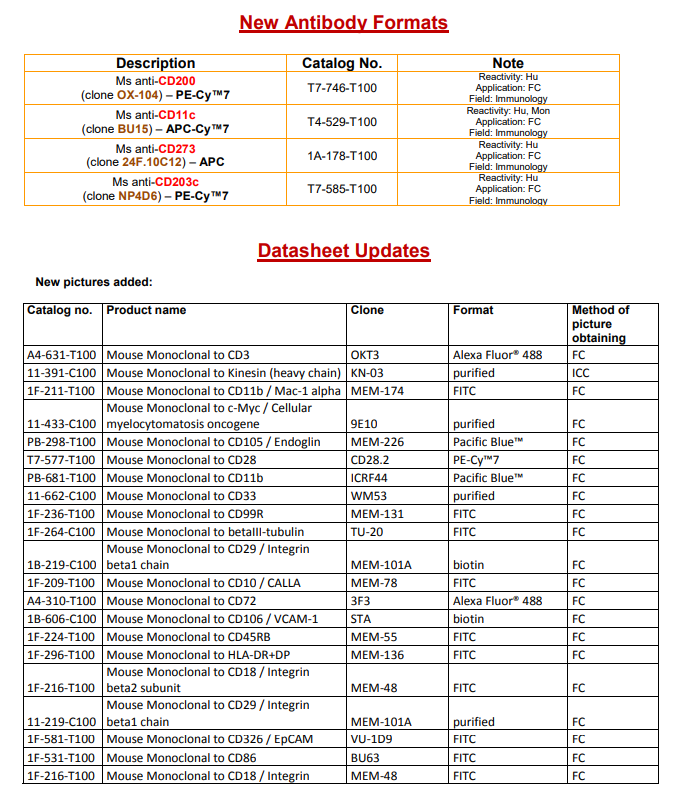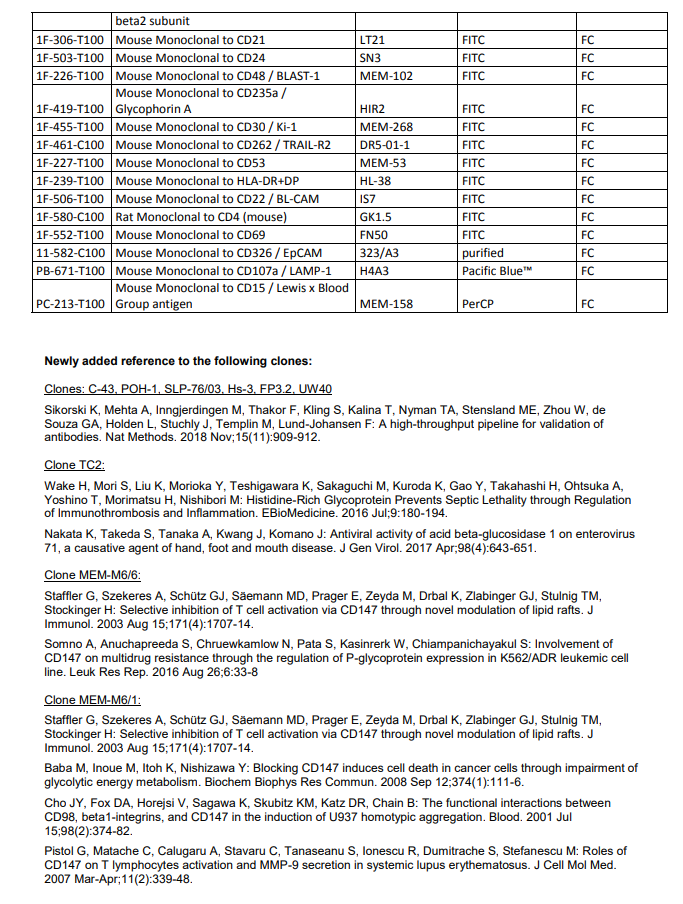 ---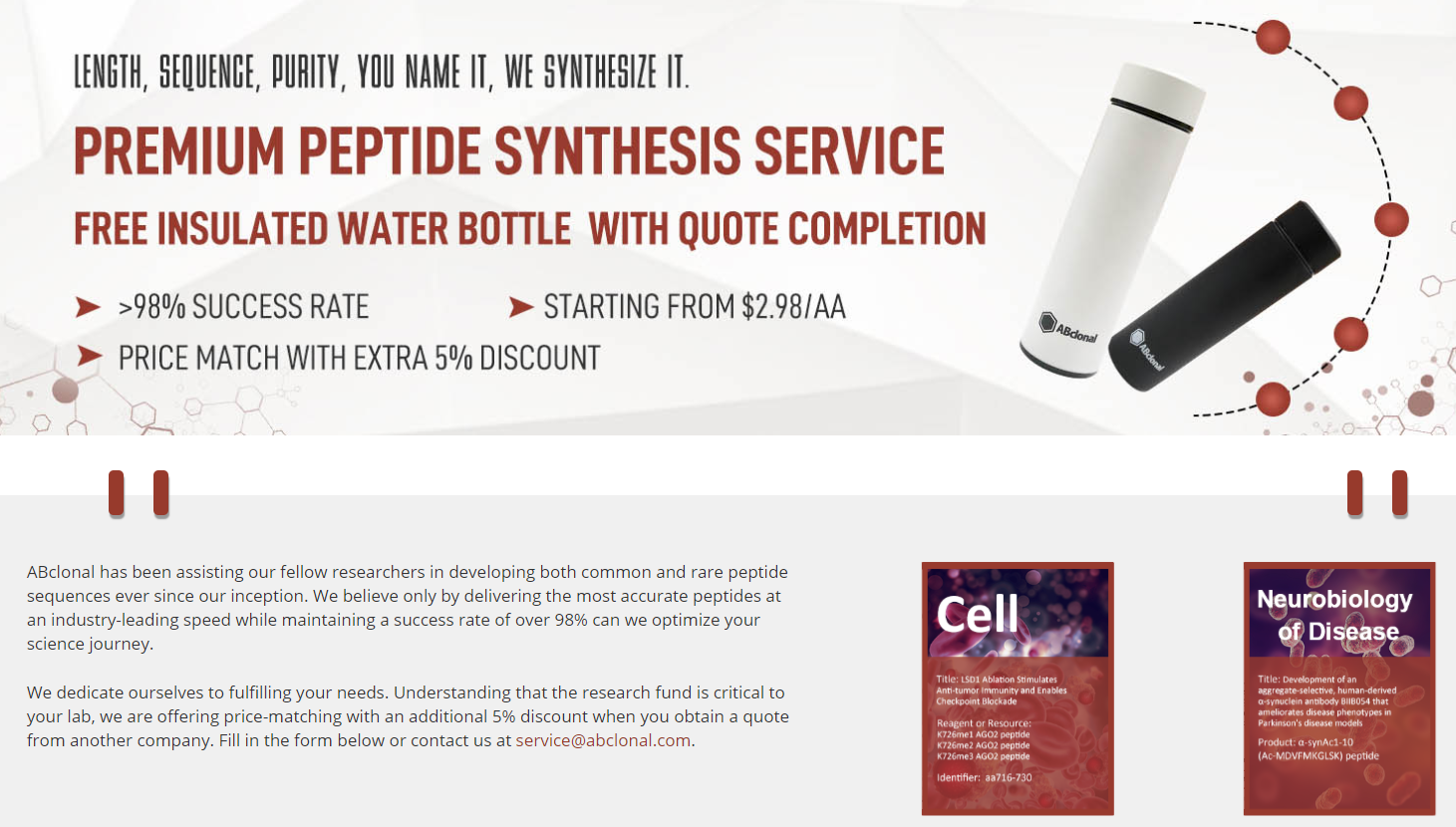 ---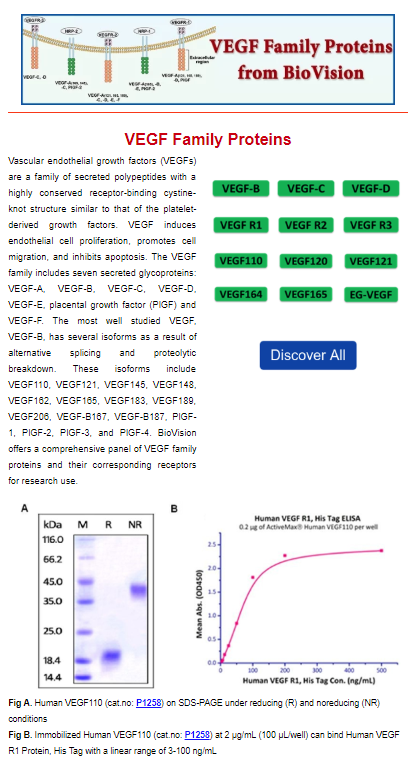 ---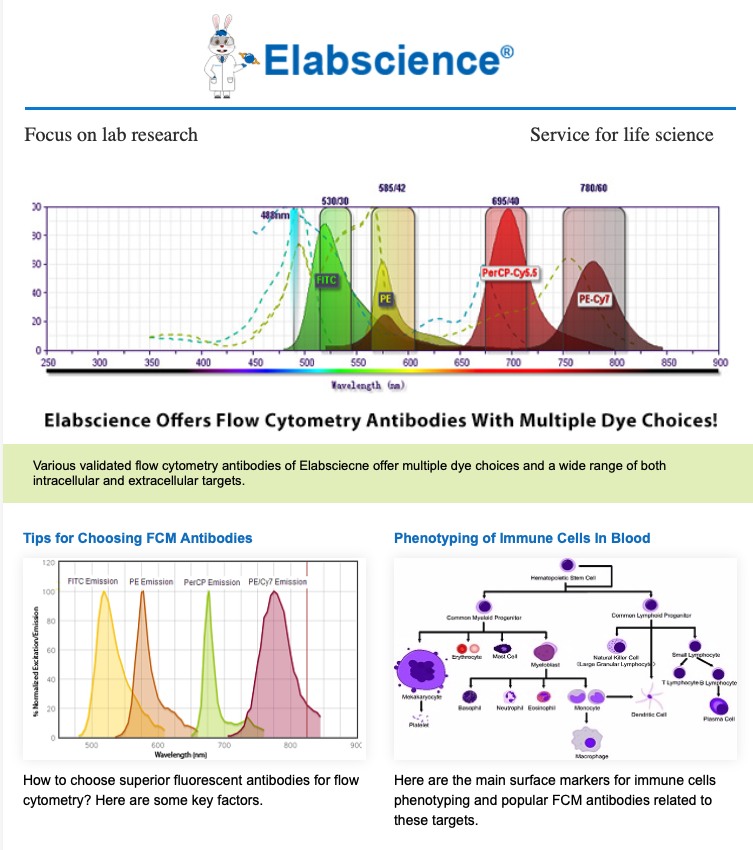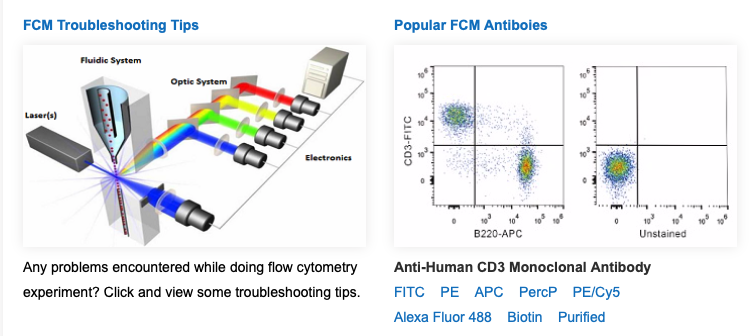 ---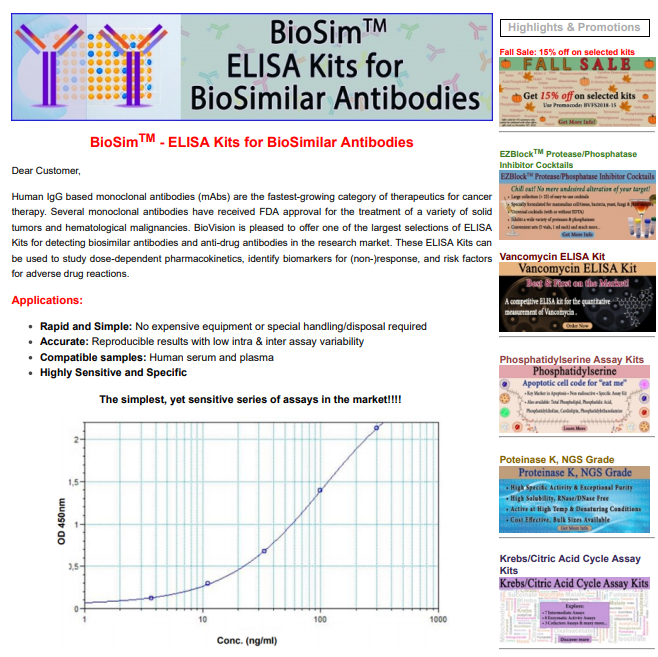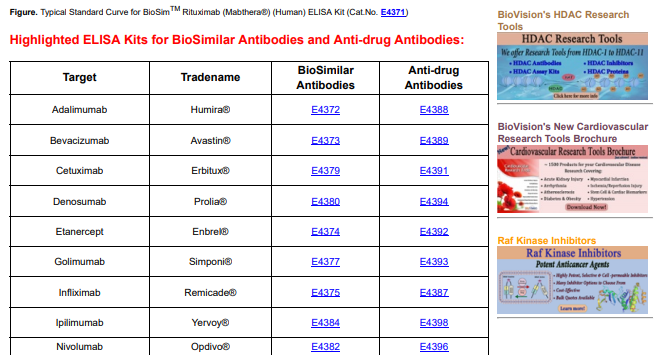 ---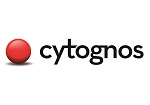 ---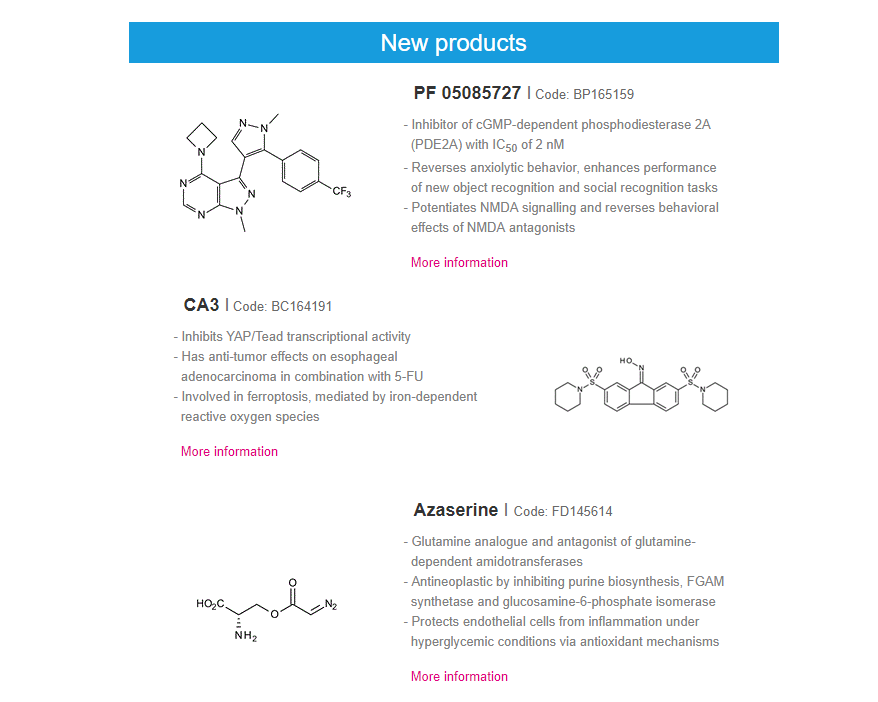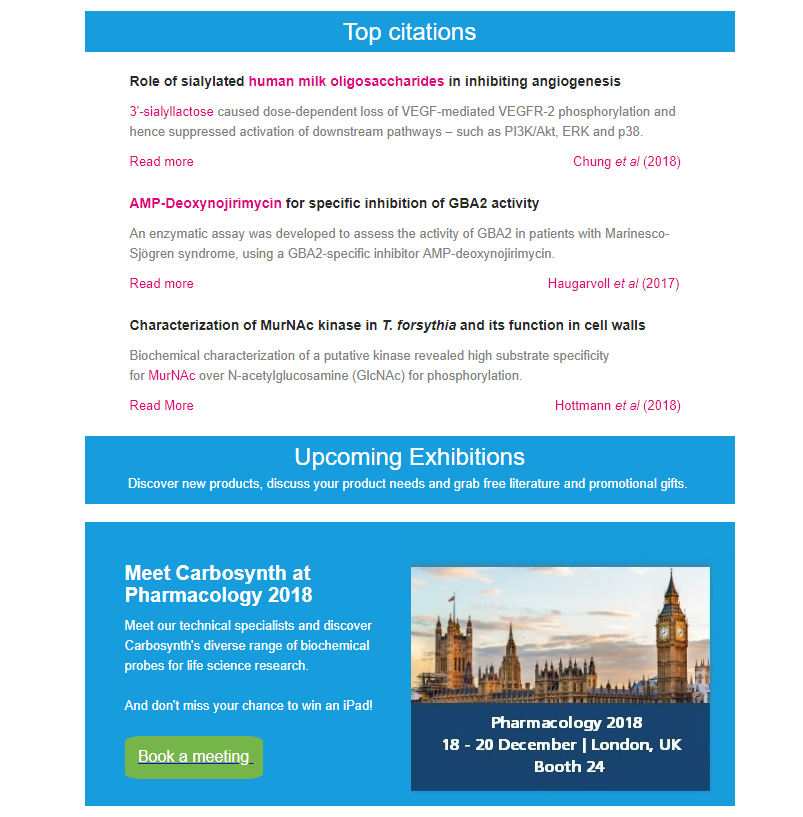 ---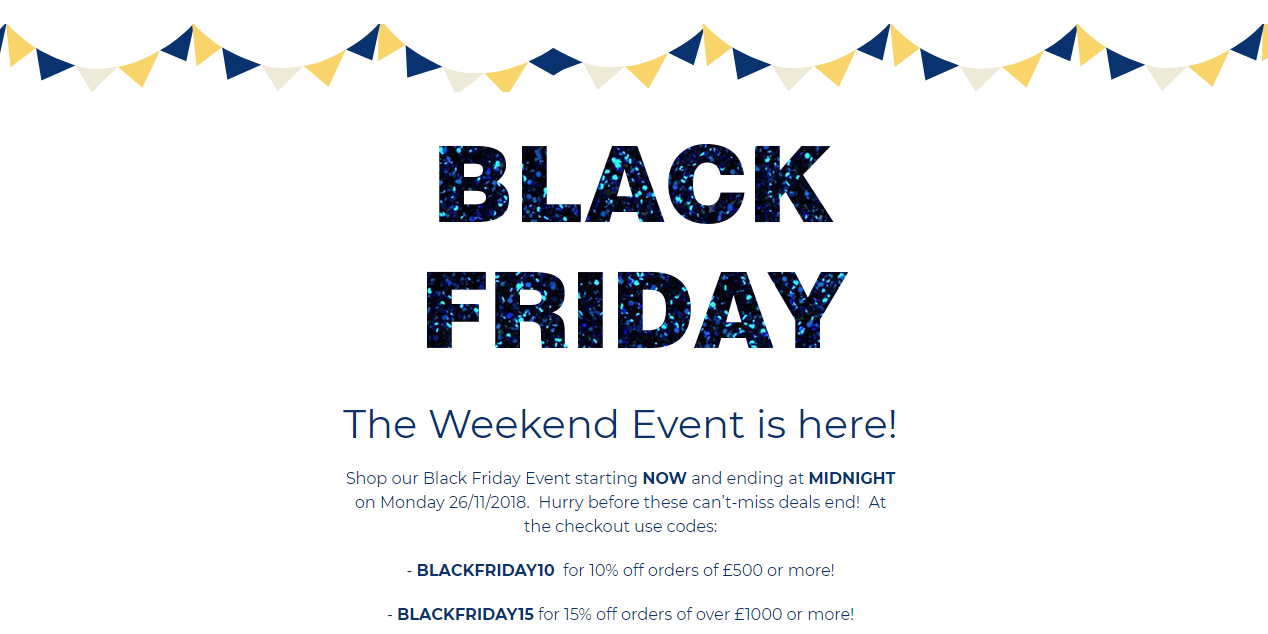 ---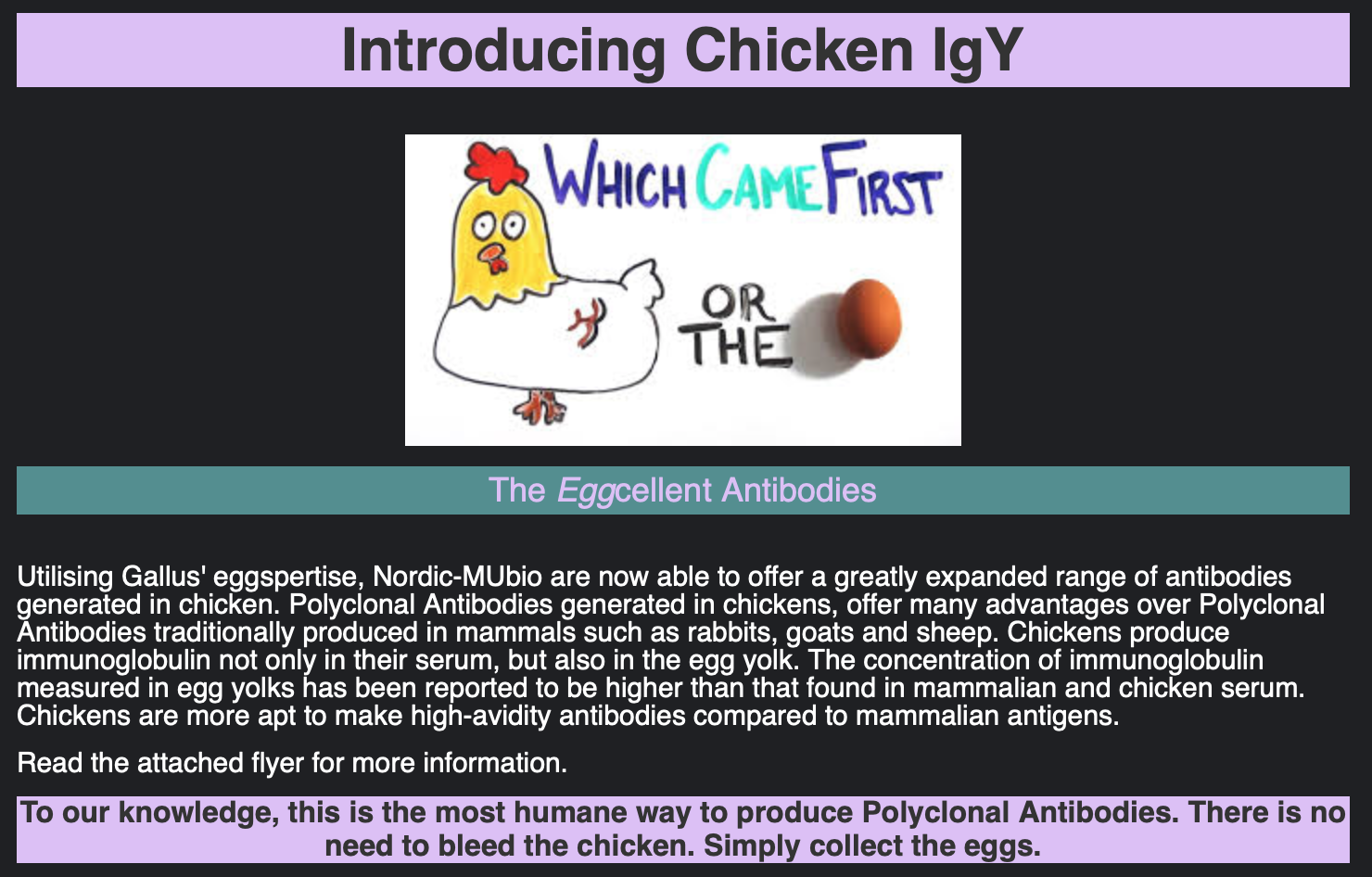 ---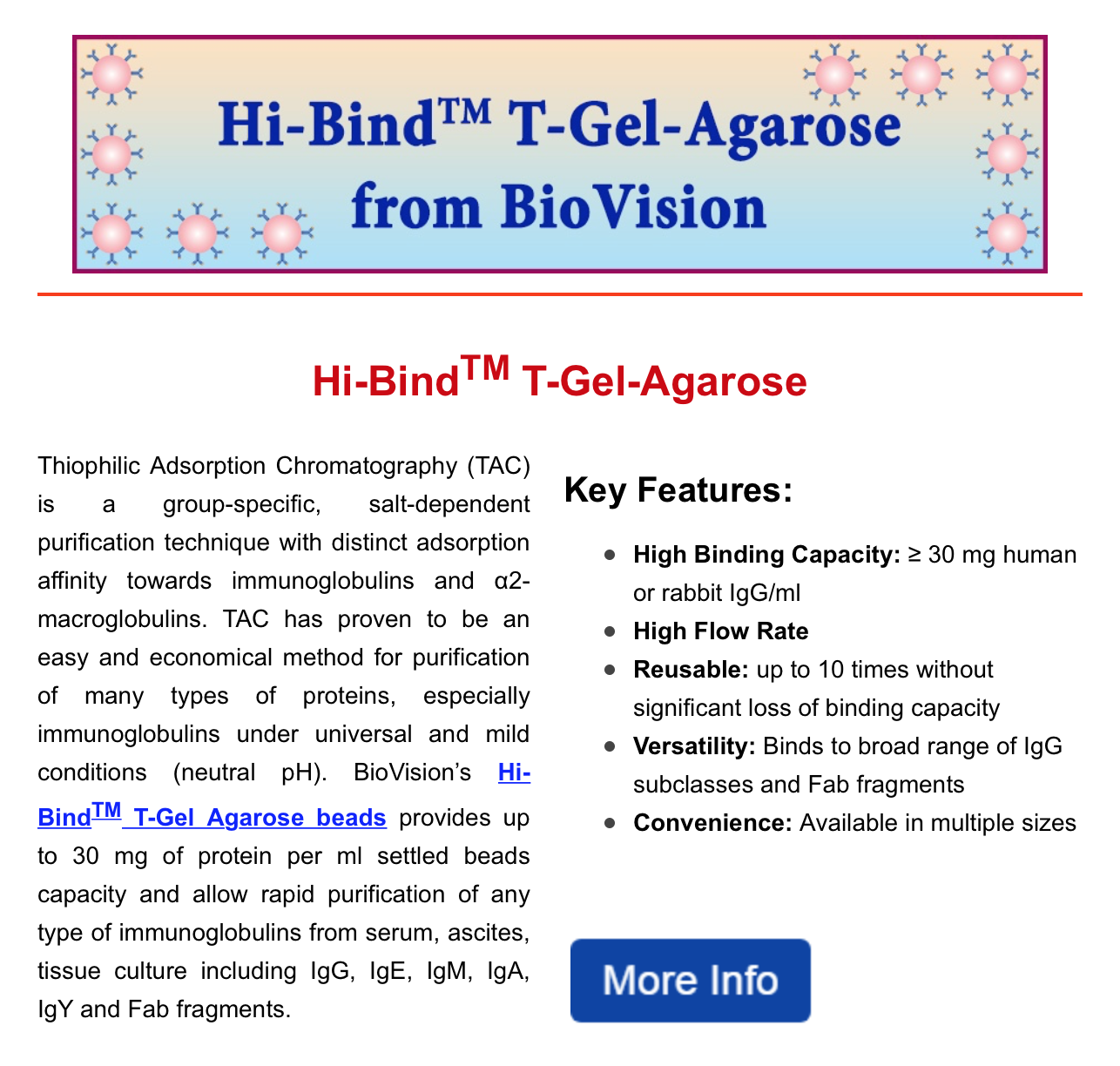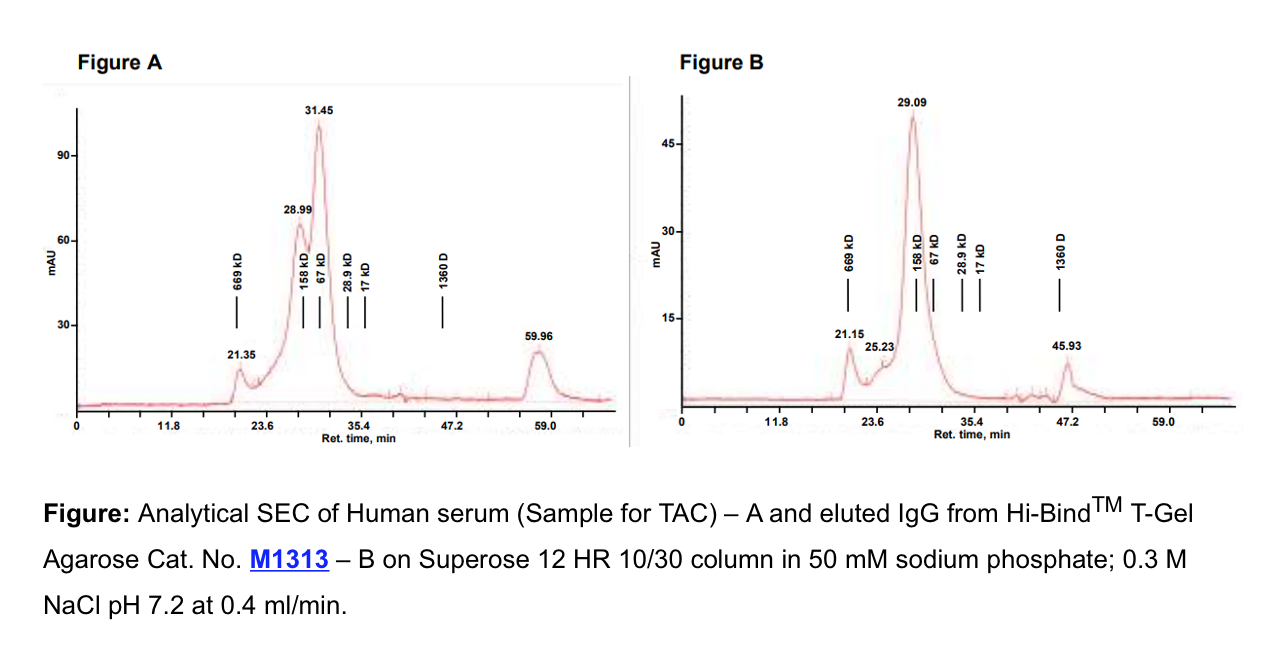 ---

PD-1/PD-L1 interaction blocked by antibodies, freeing T cell to kill tumor cell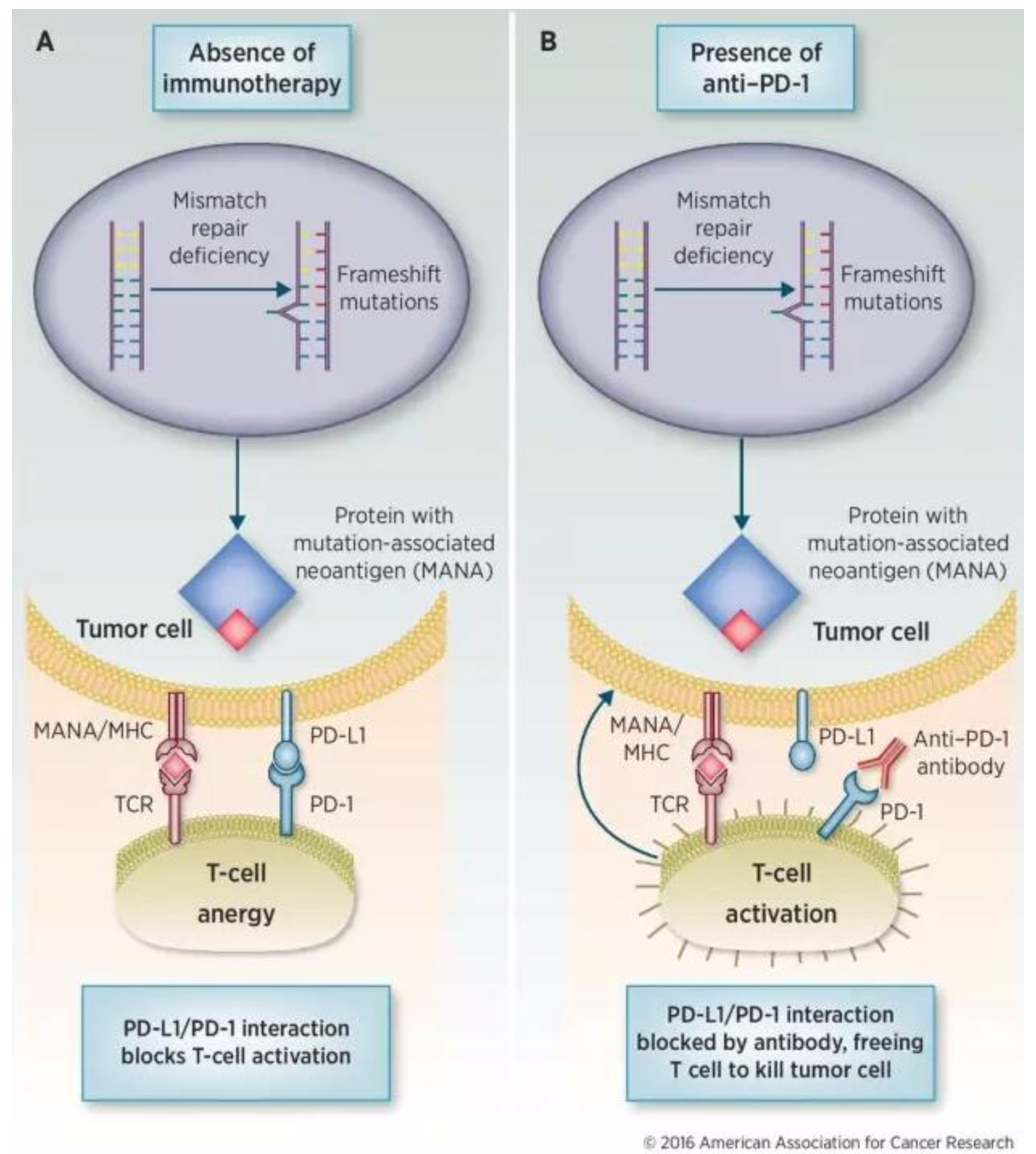 KEYTRUDA (anti-PD-1(Programmed cell death protein 1) antibody) get approval of FDA.
KEYTRUDA, Also called Pembrolizumab, is an anti-PD-1(Programmed cell death protein 1) antibody from humanized( from Mouse), which has been approved by the FDA.
KEYTRUDA Could inhibit the PD-1/PD-L1 pathway in the body and helps the body's immune system fight cancer cells. PD-1/PD-L1 interaction blocked by antibodies, freeing T cell to kill tumor cell.
MSI-H and dMMR tumor is a genetic abnormality could cause the Affecting the intracellular DNA repair mechanism, PD-1/PD-L1 antibodies could be used to treat the Head and neck cancer; Hodgkin's disease; Malignant melanoma; Non-small cell lung cancer.
Reference
1. "Pembrolizumab". AdisInsight. Retrieved 5 November 2016. Related Products
2. Pembrolizumab (KEYTRUDA) for classical Hodgkin lymphoma, 15 Mar 2017, FDA
Fine Test Related Products
EH0252 Human PD-1/PDCD1(Programmed Cell Death Protein 1) ELISA Kit 0.156-10ng/ml
EH2218 Human PDCD4(Programmed cell death protein 4) ELISA Kit 0.312-20ng/ml
---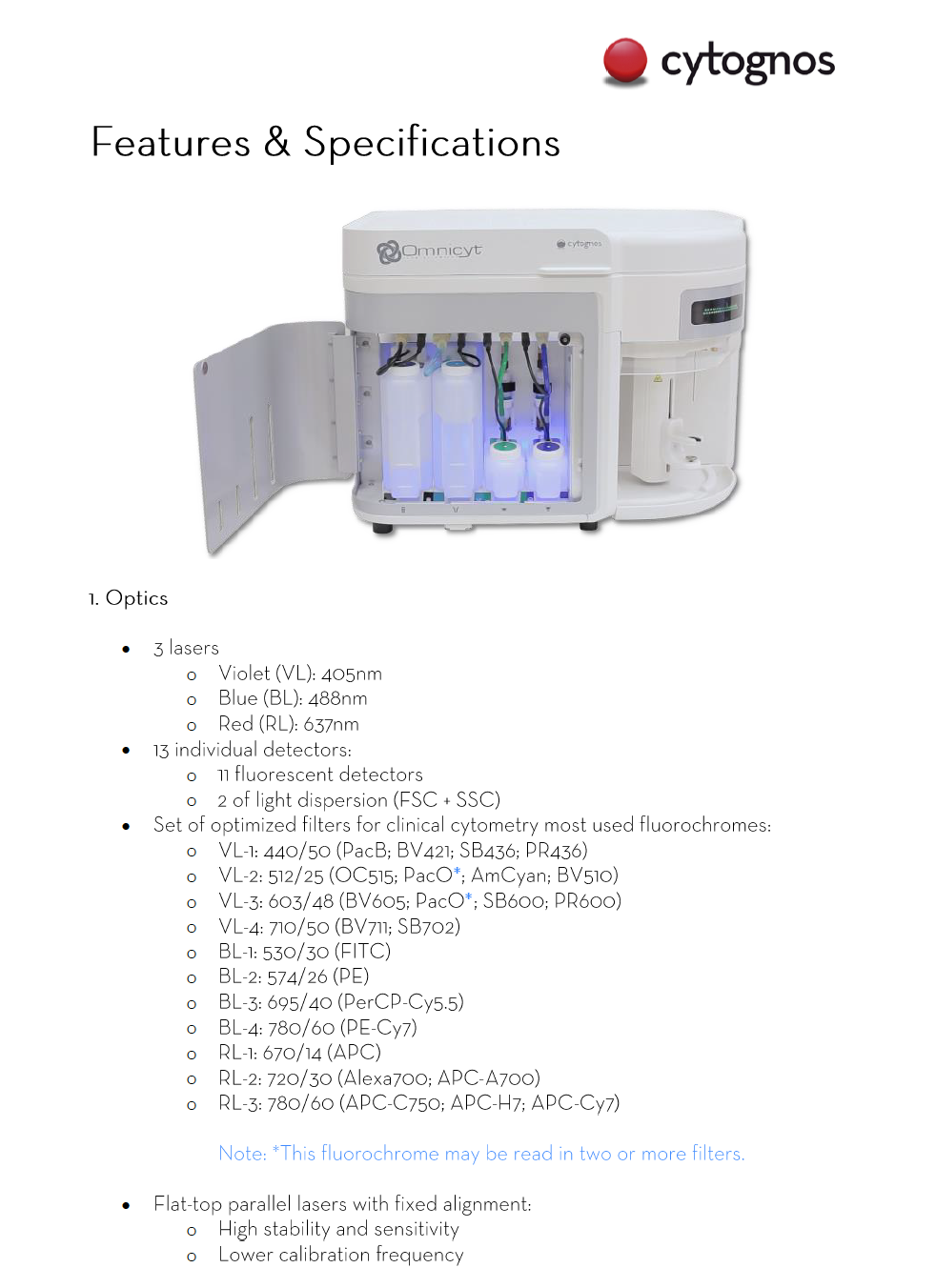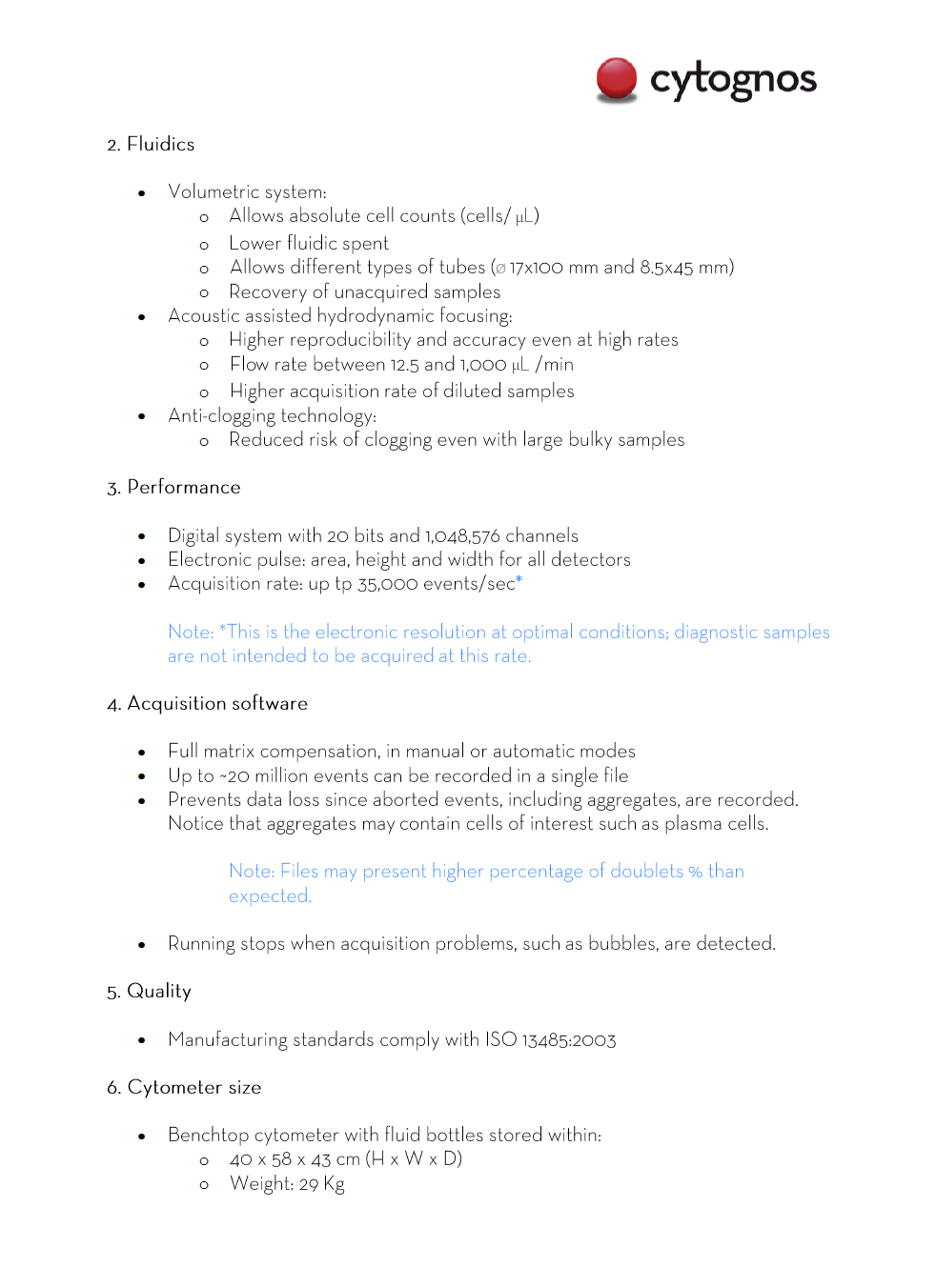 ---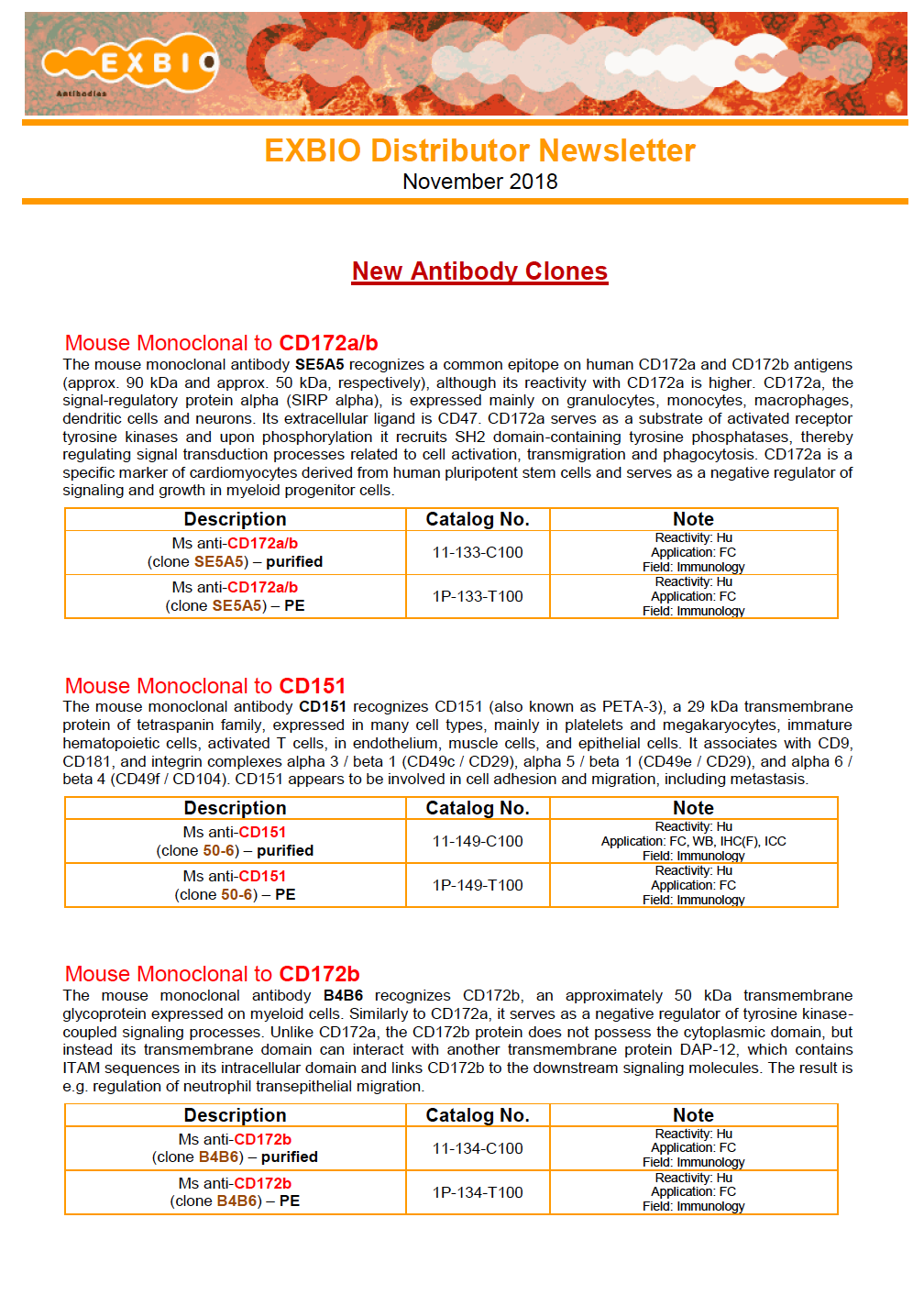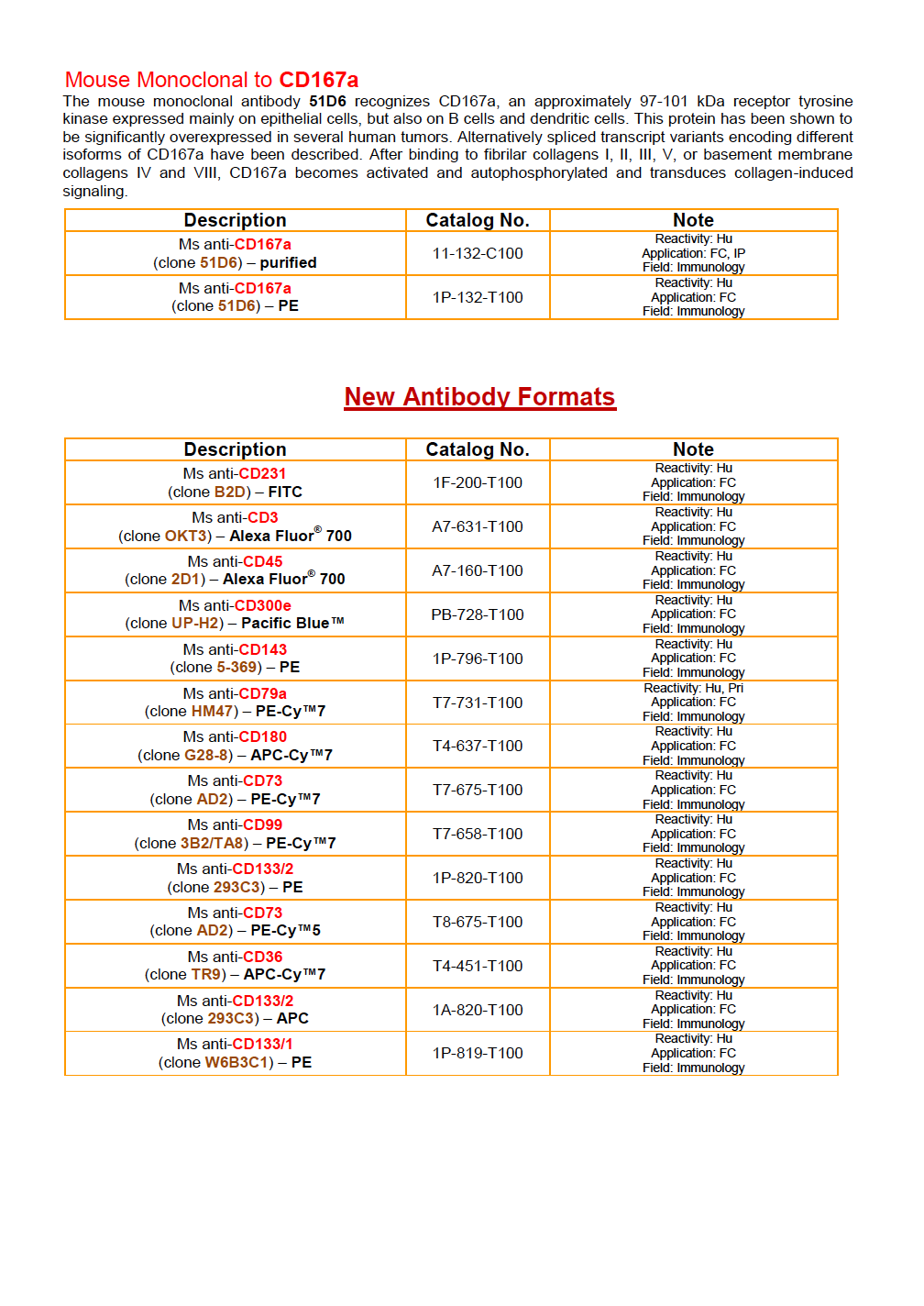 ---
BIOLIM NA RYNKU JUŻ 5 LAT!
Z tej okazji chcielibyśmy serdecznie podziękować Wszystkim naszym Klientom, Partnerom i Kontrahentom.
Jesteśmy niezmiernie wdzięczni za zaufanie jakim nas Państwo obdarzyliście, dzięki czemu dziś firma BIOLIM może z satysfakcją cieszyć się z jubileuszu.
To dzięki Państwu, BIOLIM w dalszym ciągu rozwija się i podążając za nowościami w świecie nauki może stale podnosić jakość świadczonych przez siebie usług, a także rozszerzać ich zakres.
Liczymy na kolejne lata owocnej współpracy z Państwem!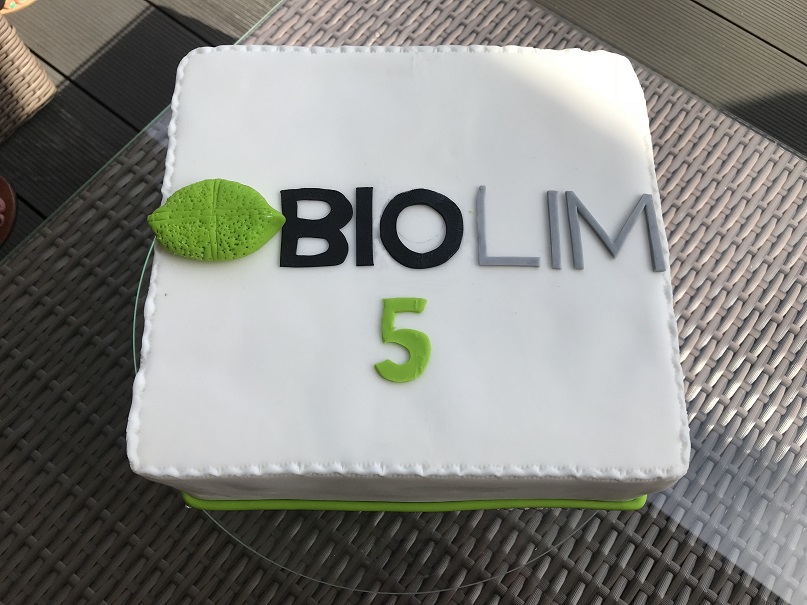 ---
Next Generation Flow and Infinicyt™ 2.0

Infinicyt™ is the most powerful software for the analysis of flow cytometry data. It has been developed by Cytognos S.L. in collaboration with the EuroFlow™ consortium and it is compatible with most types and brands of cytometers.
Next Generation Flow is the next step in the evolution of current flow cytometry. It allows experts to study hematological and immunological diseases at a level of sensitivity never reached before and fulfilling the high standards applied today to every clinical tool.
Last June, Infinicyt™ 2.0 was released providing us the last part in the standardization of the flow process. The process of automatic clustering and classification of multidimensional information will change the paradigm of the flow cytometry data analysis and will play an important role in the clinical setting in the upcoming years. The combination of standardized sample processing protocols, reproducible reagents and automatic software tools makes flow cytometry a most robust, fast and reproducible technique which will increase its broad applicability.
Several webinars have been scheduled in the coming weeks regarding Infinicyt™ and the application of standardized lyophilized reagents on the study of hematological and immunological diseases. Register here: http://www.infinicyt.com/support/webinars/scheduled-webinars
Contact Cytognos Technical Support team to get more information about Cytognos complete solution: support@cytognos.com
---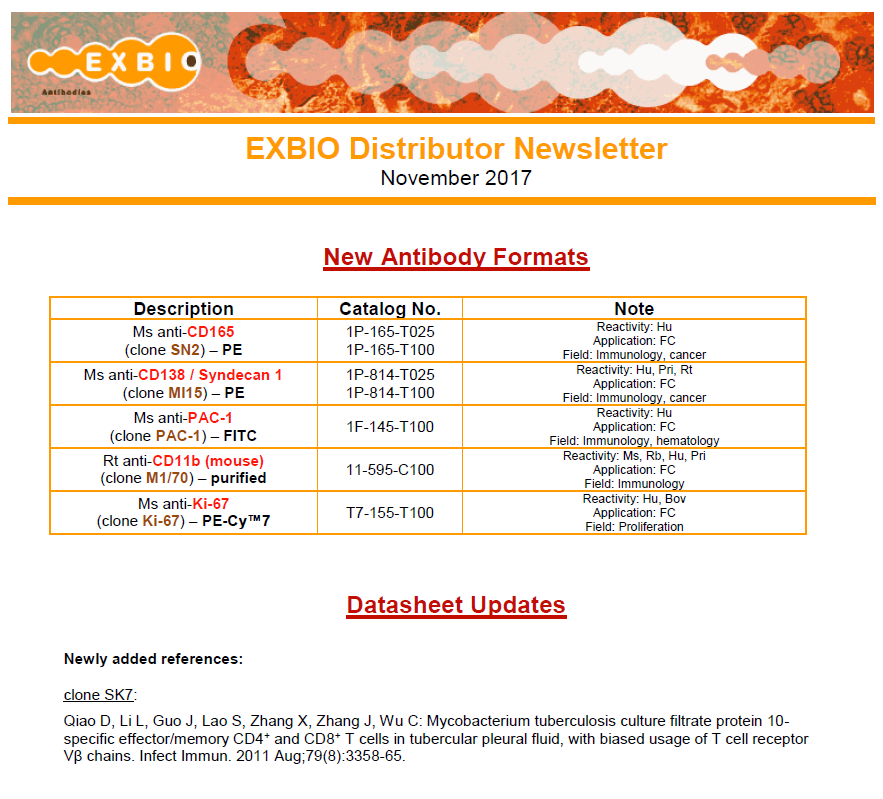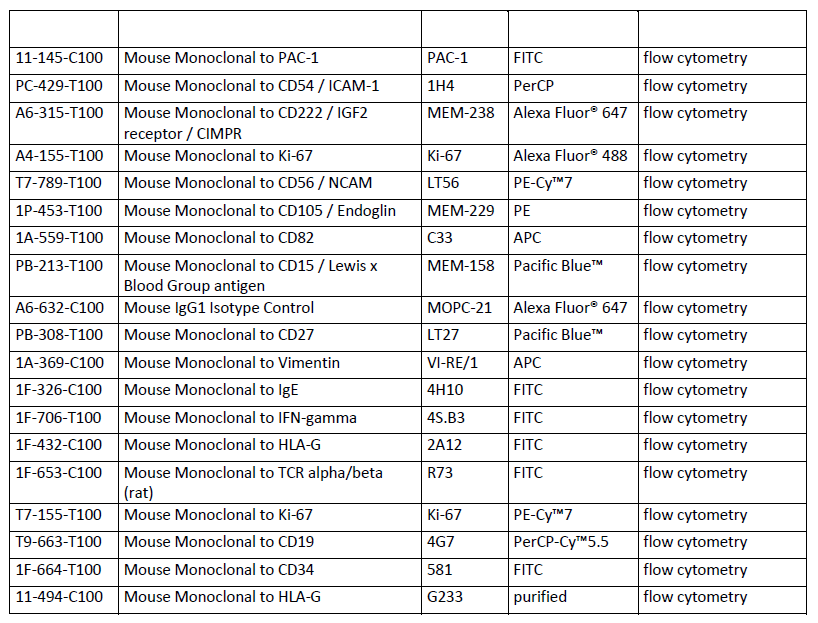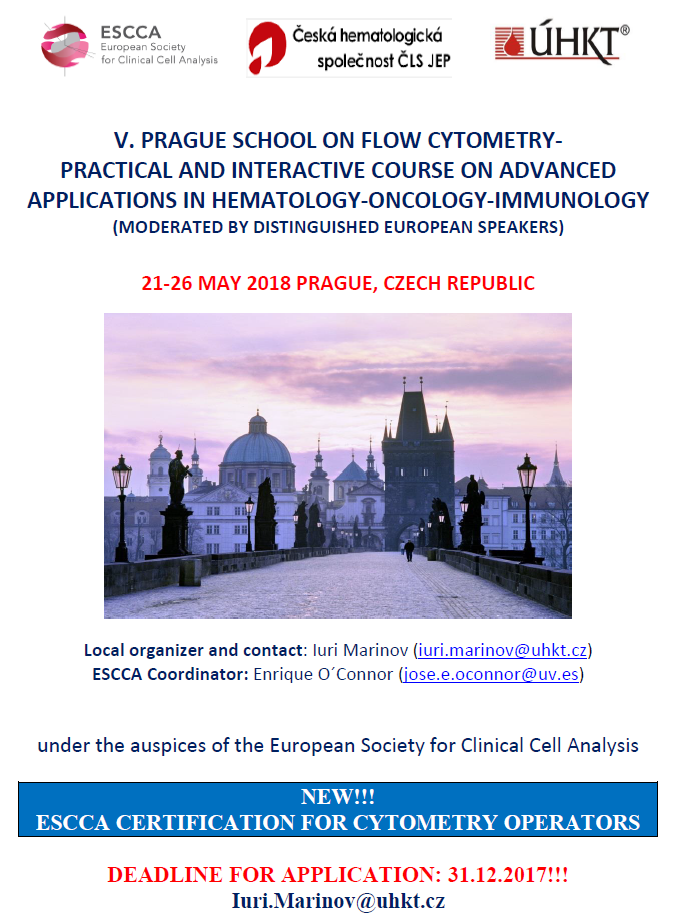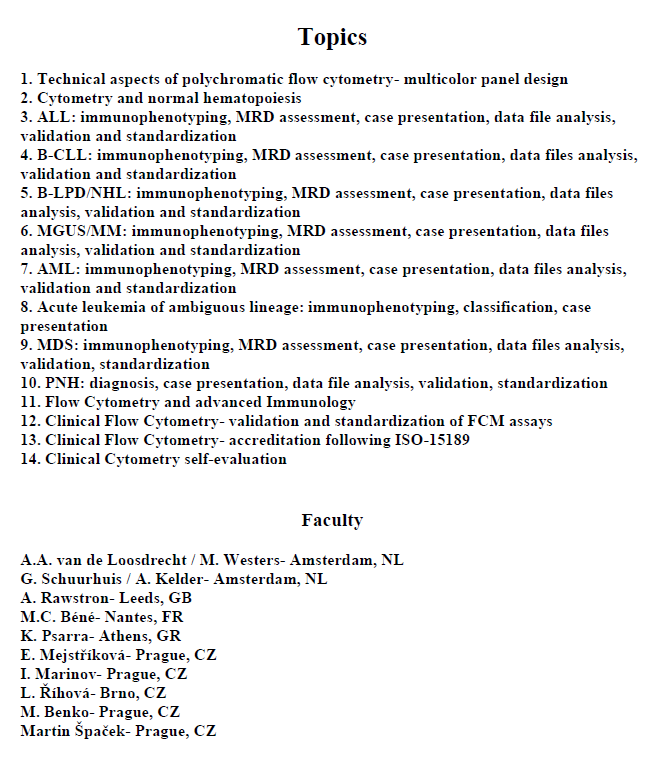 ---

BioVision's GeneGlideTM Transfection Reagents!
BioVision's high performance, broad spectrum GeneGlideTM Transfection Reagents are ideal for delivering nucleic acids including DNA, siRNA, miRNA to mammalian cells. Each of the GeneGlideTM reagents are highly efficient with maximum compatibility, yet exhibiting lower cellular toxicity and can be used for a wide variety of cell types. Additionally, we also offer an easy to use, highly sensitive fluorescently labeled RNAi duplexes as transfection delivery controls for in vitro and in vivo tracking.
Key Features:
For Stable and Transient Transfections
Broad Spectrum Delivery Types
High Efficiency Delivery & Low Cellular Toxicity
Animal-Origin Free Components & Serum Compatible
High Efficiency siRNA Delivery & Minimal Off-Target Effects
Fluorescein Labeled RNAi Delivery Controls
Figures (A). GeneGlideTM DNA Reagent Exhibits Higher Expression and Lower Cellular Toxicity as Compared to Other Transfection Reagents in HUVEC cells. (B). Efficient Knockdown of Endogenous Genes in Primary Hepatocytes Using GeneGlideTM siRNA Reagent.
Check out our Transfection Reagents:
| | | |
| --- | --- | --- |
| Cat. No. | Product Name | Size |
| M1080-300, -500, -1000 | GeneGlide™ DNA Transfection Reagent | 300 µl, 500 µl, 1 ml |
| M1081-300, -500, -1000 | GeneGlide™ siRNA Transfection Reagent | 300 µl, 500 µl, 1 ml |
| M1082-10, -50, -100 | GeneGlide™ RNAi Delivery Control | 10 µg, 50 µg, 100 ug |
---